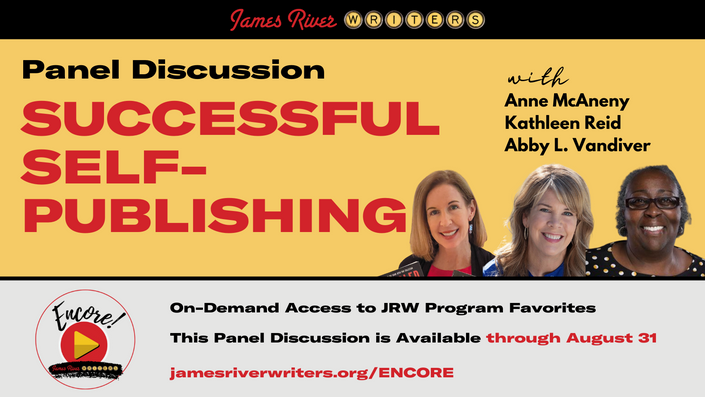 Successful Self-Publishing
Getting you work out in the world on your terms and at your own pace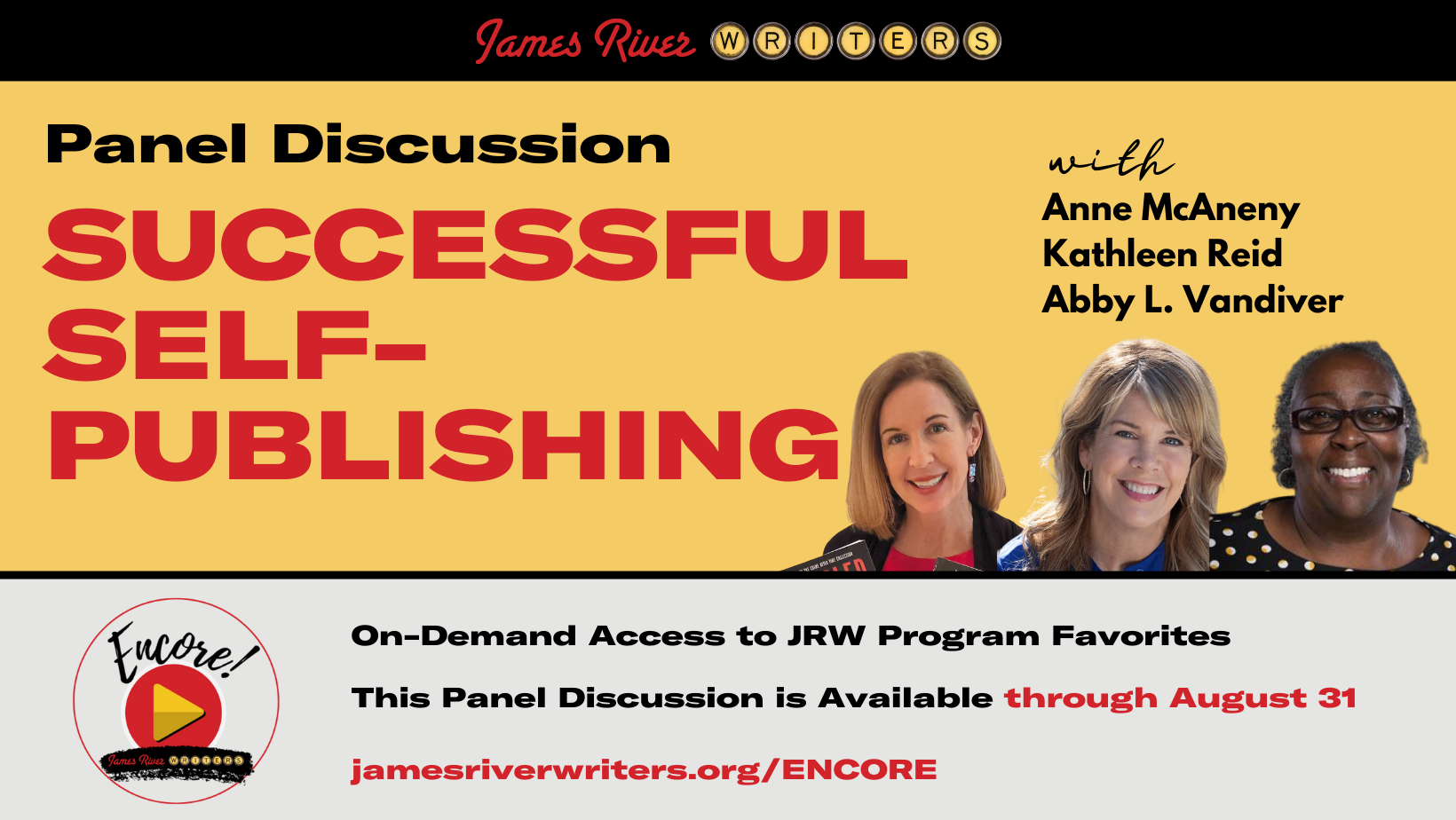 There are more tools than ever available to make self-publishing easier and more accessible. What do you need to know to achieve self-publishing success, what experts will be the most helpful, and how do you juggle all the hats you have to wear? Our panel of authors shares their experiences with getting their work out in the world on their own terms and at their own pace.
Panelists: Anne McAneny, Kathleen Reid, Abby L. Vandiver
Moderator: Rebekah L. Pierce
SPEAKERS

Anne McAneny
Anne McAneny is an editor, author, and screenwriter. After several years penning scripts, she transitioned into writing books, producing children's literature and two humorous novels that she published herself. She then decided to write a mystery and realized it was her calling. Her "Crime After Time Collection," which she began self-publishing in 2010, is an award-winning series of thrillers that can be read in any order. They follow everyday people who investigate past crimes involving their loved ones. Her third release in the series, "Skewed," was picked up by Amazon's Thomas & Mercer imprint and is an internationally bestselling e-book. In 2022, the newest installment in her "Crime After Crime Collection," Better Left Unsaid, won the James River Writers Best Self-Published Novel Contest and was featured in Richmond magazine.
Kathleen Reid
Kathleen Reid is an award-winning author who has published four works of fiction: Paris Match, A Page Out of Life, Sunrise in Florence and Secrets in the Palazzo. She loves art history and carefully weaves her extensive research into the storylines of her her novels. Kathleen writes to inspire, educate and entertain her readers. Sunrise in Florence won five Indie Awards in Romance and Romantic Suspense. Kathleen is a wife, mom of two girls, and avid runner.
Website | Facebook | Instagram
Abby L. Vandiver, also writing as Abby Collette and Cade Bentley, is a hybrid author who has penned more than thirty books and short stories. She has hit both the Wall Street Journal and USA Today bestseller list. Abby spends her time writing, facilitating writing workshops at local libraries, and hanging out with her grandchildren, each of whom are her favorite.
Website | Facebook | Twitter | Instagram
---
MODERATOR
Rebekah Pierce | MODERATOR
A veteran of the armed forces, educator, and prolific writer, Rebekah Pierce is a lover of mystery novels that feature protagonists fight their personal demons as they save the day. She is the author of two historic fiction novels, Murder on Second Street and The Secret Life of Lucy Bosman. In February 2019, Rebekah released, I Love Me More, her memoir on the freeing power of self-love.
Your Instructor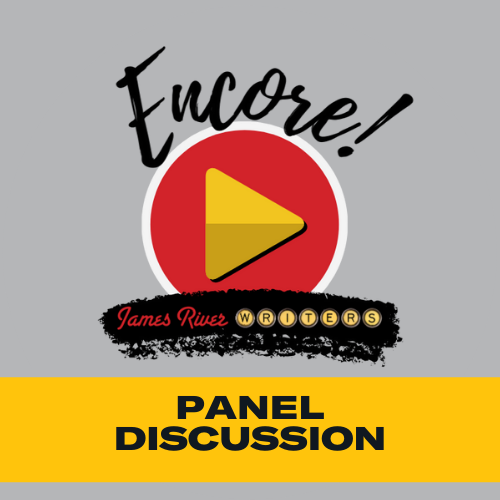 The Encore! slate of courses made available on this site is made up of programs best received by our James River Writers community. This course is presented by more than one subject matter expert for varied perspectives. For more information, please see the course details.
Course Curriculum
First Section
Available in days
days after you enroll
Frequently Asked Questions
When does access to this Panel Discussion start and finish?
Access to this Panel Discussion begins when you complete your transaction/purchase and goes through August 31, 2023.
When was this class recorded?
This panel discussion was recorded in October 2022, as part of the 20th Annual James River Writers Conference.
What should I expect from a JRW Panel Discussion?
Our lively, moderated panel discussions are presented by a slate of skilled professionals, with varied perspectives, who share their extensive knowledge and expertise. This course is approximately an hour long, and includes Q&A with those who attended the live event. These panel discussions are patterned after James River Writers' popular Writing Show programs and are designed to share practical knowledge, paired with inspiration for the writing craft. To find out more about The Writing Show series presented by James River Writers, visit jamesriverwriters.org/writing-show.
Who should take this course?
Our panel discussions are designed to address the needs of writers at all levels of expertise. Most content proves to be applicable across all genres, but please use your best judgment when choosing which classes will be useful at this point of your writing journey. If you're looking for writing inspiration, paired with great takeaways for your writing craft, this course is for you! While our classes are available to both JRW Members and non-members, JRW Members do enjoy discounted rates. Visit jamesriverwriters.org/membership to sign up and enjoy your discounted rates as a JRW Member.
This course is closed for enrollment.