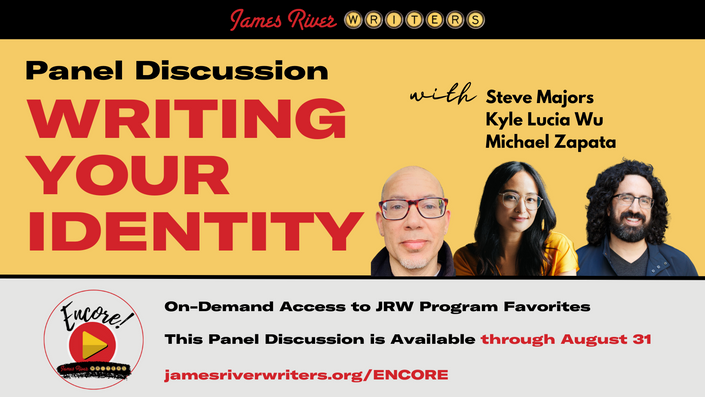 Writing Your Identity
How does who you are impact your writing?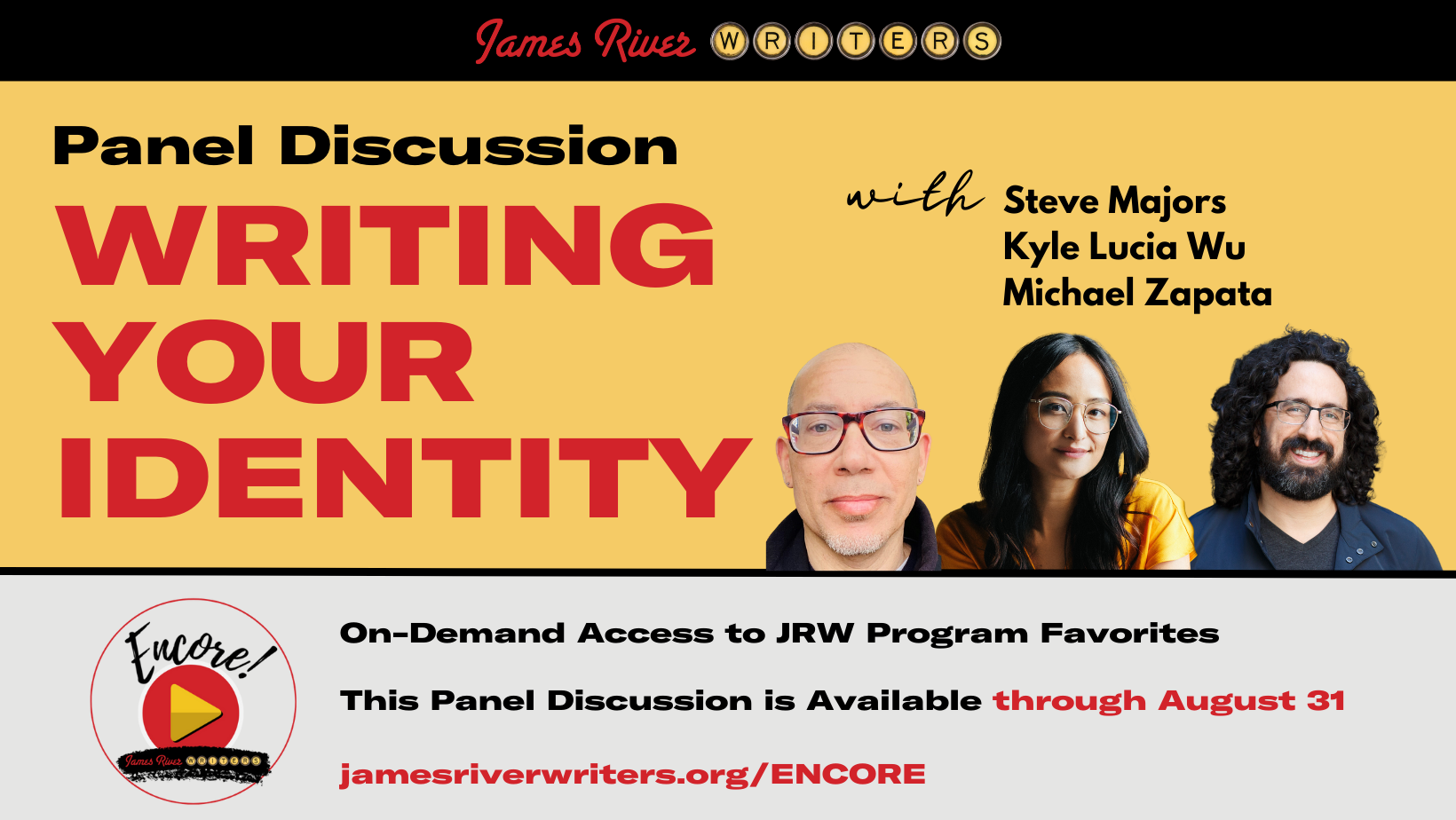 How does who you are impact your writing and the stories you're most interested in telling? If you draw from your life experiences to "write what you know," how do you handle the publication of personal details and emotions? Three writers of memoir, literary fiction, and literary mystery (with hints of science fiction) who know what it means to put themselves on the page, share the advantages and disadvantages of mining your own life for your writing.
Panelists: Steve Majors, Kyle Lucia Wu, Michael Zapata
Moderator: Derek Kannemeyer

SPEAKERS
Steve Majors
Steve Majors is a writer and the author of High Yella: A Modern Family Memoir published by the University of Georgia Press. His writings on race, class and identity have appeared in the New York Times, Washington Post, Boston Globe and other outlets. He currently serves as Chief External Affairs Officer at Teach For America. Steve resides in Takoma Park, MD with his husband and two daughters.
Kyle Lucia Wu
Kyle Lucia Wu is the author of Win Me Something (Tin House Books 2021), an NPR Best Book of the Year, and the co-author of the forthcoming A is for Asian American: A Children's Guide to Asian American History (Haymarket Books 2023). A former Asian American Writers' Workshop Margins Fellow, Kyle is the Managing Director at Kundiman and teaches creative writing at Fordham University and Catapult.
Michael Zapata
Michael Zapata is the author of the novel The Lost Book of Adana Moreau, winner of the 2020 Chicago Review of Books Award for Fiction, finalist for the 2020 Heartland Booksellers Award in Fiction, and a Best Book of the Year for NPR, the A.V. Club, Los Angeles Public Library, and BookPage, among others. He is on the core faculty of StoryStudio Chicago and the MFA faculty of Northwestern University. He currently lives in Chicago with his family.
---
MODERATOR
Derek Kannemeyer | MODERATOR
Derek Kannemeyer is from Richmond, Cape Town, and London. His most recent book is the September 2022 novel The Memory Addicts. Other works since 2018 include a poetry chapbook contest winner; the five act Play of Gilgamesh; the poetry collection Mutt Spirituals; and the hybrid photography/non-fiction tome Unsay Their Names, whose photographs became the fall 2021 main exhibit at Richmond's Black History Museum.
Your Instructor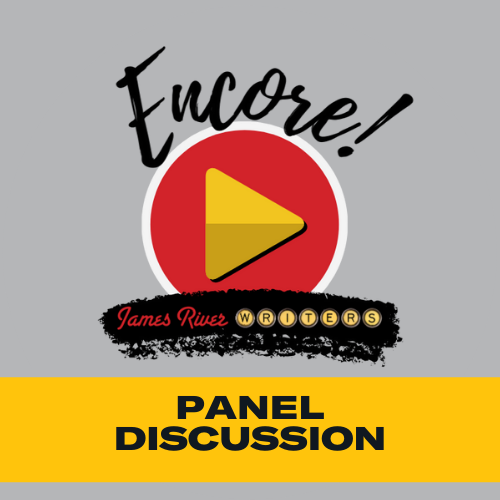 The Encore! slate of courses made available on this site is made up of programs best received by our James River Writers community. This course is presented by more than one subject matter expert for varied perspectives. For more information, please see the course details.
Course Curriculum
First Section
Available in days
days after you enroll
Frequently Asked Questions
When does access to this Panel Discussion start and finish?
Access to this Panel Discussion begins when you complete your transaction/purchase and goes through August 31, 2023.
When was this class recorded?
This panel discussion was recorded in October 2022, as part of the 20th Annual James River Writers Conference.
What should I expect from a JRW Panel Discussion?
Our lively, moderated panel discussions are presented by a slate of skilled professionals, with varied perspectives, who share their extensive knowledge and expertise. This course is approximately an hour long, and includes Q&A with those who attended the live event. These panel discussions are patterned after James River Writers' popular Writing Show programs and are designed to share practical knowledge, paired with inspiration for the writing craft. To find out more about The Writing Show series presented by James River Writers, visit jamesriverwriters.org/writing-show.
Who should take this course?
Our panel discussions are designed to address the needs of writers at all levels of expertise. Most content proves to be applicable across all genres, but please use your best judgment when choosing which classes will be useful at this point of your writing journey. If you're looking for writing inspiration, paired with great takeaways for your writing craft, this course is for you! While our classes are available to both JRW Members and non-members, JRW Members do enjoy discounted rates. Visit jamesriverwriters.org/membership to sign up and enjoy your discounted rates as a JRW Member.
This course is closed for enrollment.